WELCOME TO
DAVID HAY
David is working on our innovative "Cyber-Resilience-by-Design" approach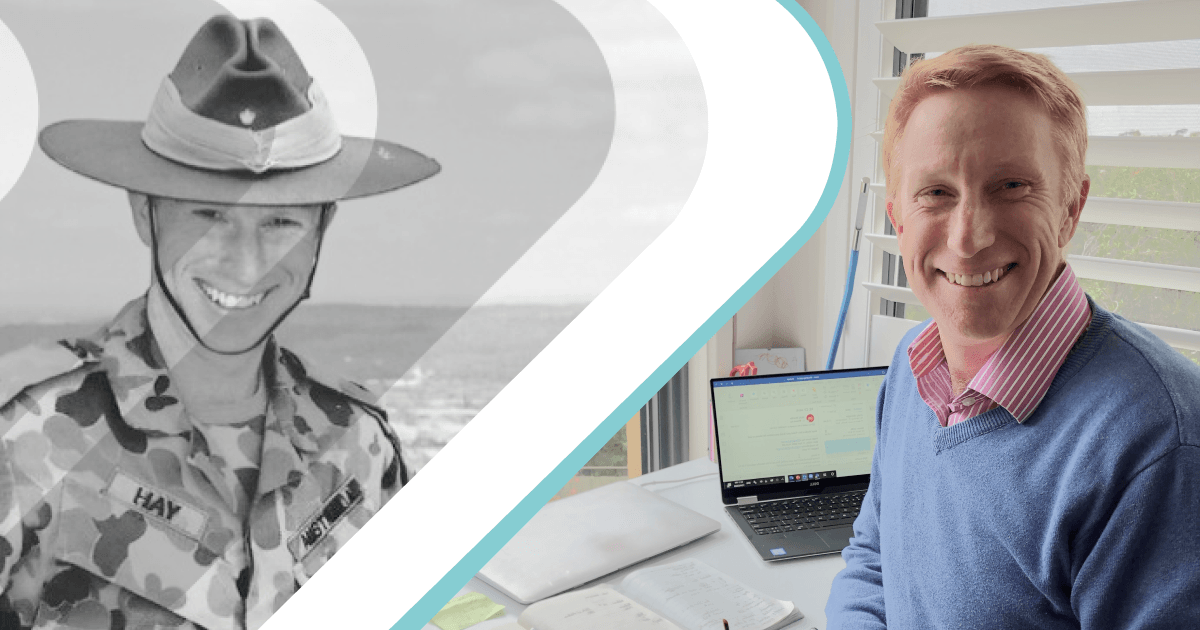 IPP extends a warm welcome to Senior Consultant David Hay who comes to us following a distinguished career as a senior officer in the Australian Defence Force. He brings with him more than 30 years of experience leading teams in the delivery of ICT and cyber security services in high risk environments both here and overseas.
David is an expert in identifying strategic risk, designing and implementing multilayered security systems, and overcoming technology and security challenges – all whilst maintaining business continuity.  With a practical understanding of risk and security, David offers a unique perspective on ways to incorporate new technologies that enhance decision-making capabilities, improving security and public safety outcomes.  His recent appointment, moonlighting as an Associate Professor of Defence Technologies and Security for Intelligent Systems Research and Innovation at Deakin University, further reinforces David as an accomplished leader in his field.
We're pleased to have David on board to roll out our innovative Cyber-Resilience-by-Design security framework, designed to provide enhanced protection to your people, assets and information in this modern digital age.
IS YOUR BUSINESS RESILIENT TO CYBER-ATTACK?
With the steady increase of digital touchpoints across workplaces and a drive to innovate the customer experience with technology, cyber security is no longer siloed within the IT department. Cyber criminals continue to use a range of technologies, tactics, and techniques to chip away at protective outer layers to breach your defences and undermine the integrity and reputation of your organisation.  It is becoming a question of when, not if, an attack will happen, and no organisation big or small is immune from this ever-changing cyber threat.
Because IPP understands the importance of safeguarding your people, clients and communities, we have developed our unique Cyber-Resilience-by-Design security framework to support our clients.  This framework leverages off our extensive experience in physical security, electronic security, and technology built up over many years of consulting in the real world.
Contact us to discuss your future cyber needs.
SECURITY MASTER LICENCE NUMBERS 
VIC Lic. No 718-385-20S, NSW Lic. No 407389153, ACT Lic. No 17502267, QLD Lic. No 3257776 & SA Lic. No ISL 241459
VICTORIAN LABOUR HIRE LICENCE 
Lic. No VICLHL01347